Aurora Award, BEST CUSTOM HOME, Southeast Builders' Conference (A 10-state competition)
J.A. Long Receives Green Home Certification
Bildor Magazine
Jacksonville, Fla. (March 23, 2009) John A. Long, the founder and owner J.A. Long, Inc. Design Builders, recently became a Registered Certifying Agent for the Florida Green Home Standard Designation Standard.
The certification from The Florida Green Building Coalition (FGBC) means the custom builder knows the criteria necessary to build a home that meets the state's guidelines to be considered a "green home." As a certifying agent, Long also can guide designers, builders or homebuyers through the process of qualifying and documenting green homes.
Long said his company has been interested in designing more energy efficient homes since first introduced to the concept about 15 years ago.
"We've been incorporating green elements into our designs for quite some time," Long said. "Our focus in residential construction these days is to design with those green building elements that bring the homeowner a return on investment in three to five years, not 10 to 20 years down the road."
Long believes increasing the ROI will make green building more acceptable with new home buyers when the market recovers.
"I don't think green building will take off in the residential market unless you can get that ROI to come back to the owner more quickly," he said. "People move more often today, so most buyers need that financial incentive to go with green building elements, and all of them come at a price."
.Statistics show homeowners can save up to 30 percent on household energy bills through improvements made during construction, such as sealing air and duct leaks, adding insulation, adding window shading or energy-saving, low-emittance "e-glass," and installing a solar water heater.
J.A. Long, Inc. Design Builders is based in Orange Park and has been a custom builder in the First Coast since 1972. A family-owned business founded by John A. Long, the company has built a reputation for quality, personal service and unique home design – constructing custom homes in communities including Fleming Island, Eagle Harbor, Eagle Landing, the Jacksonville Golf and Country Club, Pablo Creek Reserve, and World Golf Village.
• 25 Best Homes in Jax
• Top 25 Custom Builder
• 2x Aurora award winner 
• 2017 Best of Houzz
• 2018 Best of Houzz
• 2017 Builder of the Year
• 2010 chosen by ABC to build EMHE in Middleburg
• 2018 being awarded Certified Professional Building Designer designation that only 8 designers in Jax hold
• 2019 Best of Houzz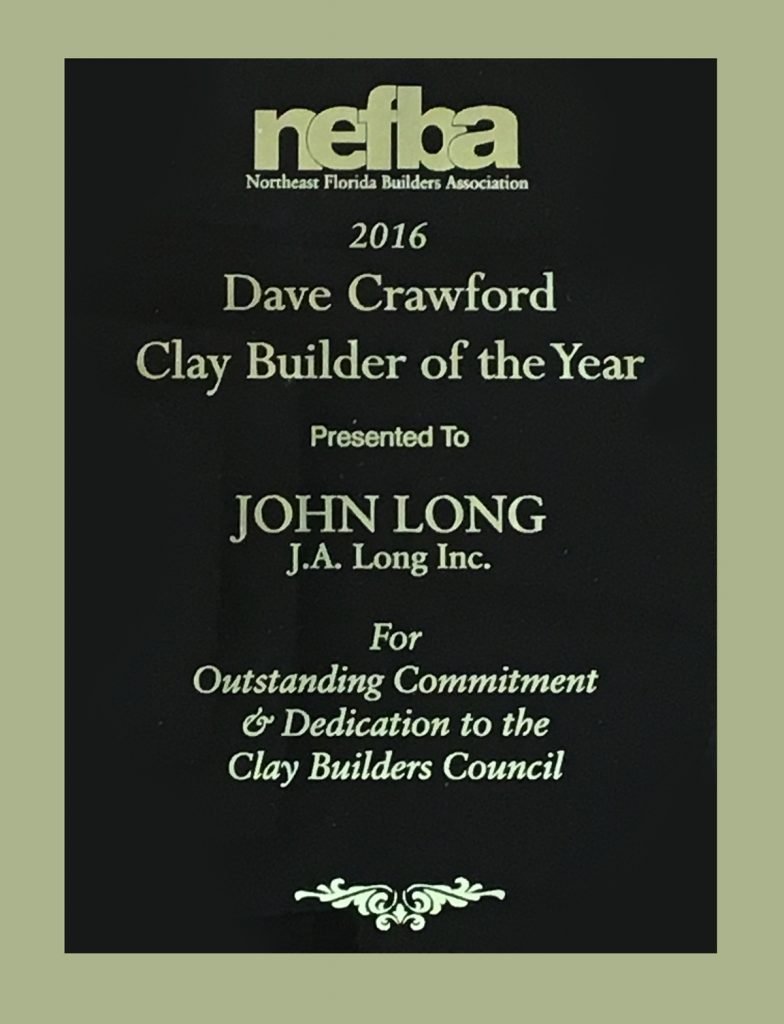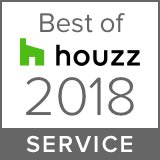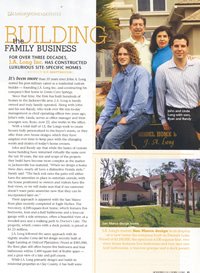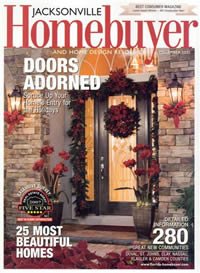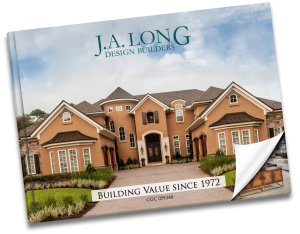 Download Our FREE Brochure